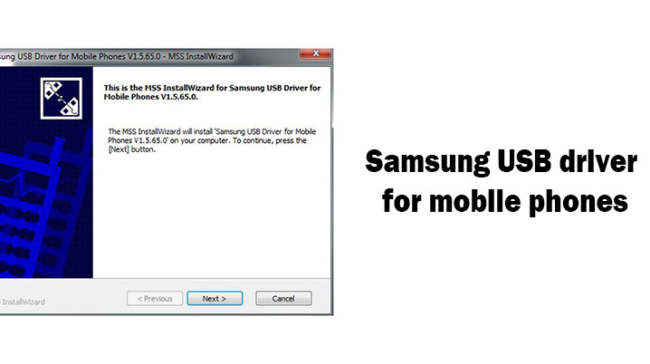 Samsung Odin Drivers Download for Android pc driver Well, Samsung android developers want to find a USB driver to connect with PC. However, Odin3 flash tool users want to find the new updated Samsung USB Driver v1.5.65.0 for use Odin3 flash tool. Therefore we decide to Share it to you. This document helps you to download Samsung Odin Drivers latest version for Windows computers. Also, check frequent update here whether new phone driver released by the Samsung. What is the Samsung USB Driver USB Driver is a tool (Software) that allows communication between computer and Android device. Also, that enables communication with the computer's operating system….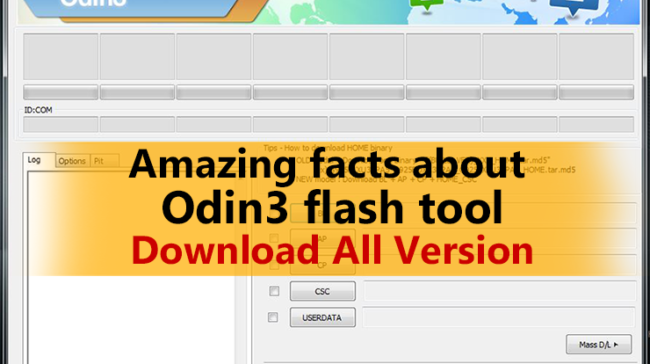 Amazing facts about Odin download that will make you think twice! Since the smartphones and the other smart mobile devices have become essentials for the modern busy lifestyle, it seems to be that users are really eager to make customizations on their mobile devices. Present mobile devices users seem fun-loving when compared with early generations. If you make a quick search on the web, you will come across through numerous software packages which have been designed for touching the extremities with endless customization capabilities on both iDevices and Android handsets. With reference to the Android mobile devices, Odin download is the top-rated…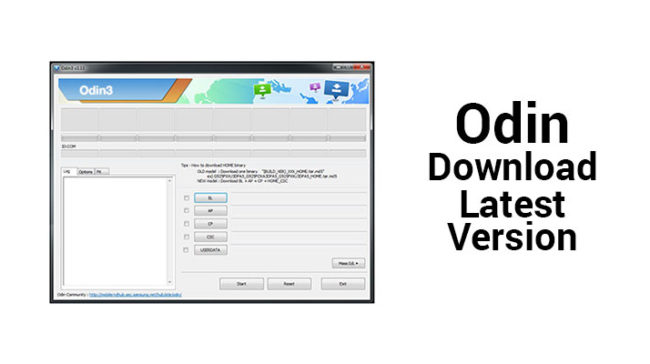 Hi guys, We have great news, this page showing newly updated Odin 3.13.1 for download. Especially you can Download Odin 3.13.1 for the use android Oreo firmware update in your Samsung smartphone. This version of Samsung Odin flash tool is available, which can handle the new compression of the S8/S8+ Oreo files Download Odin 3.13.1 allows you to flash the newer firmware with compressed binaries (lz4). How to flash using new ODIN tool Download suitable firmware for your Samsung model (Go to setting and "about" then find your model number) Extract downloaded Odin ZIP file Open Odin and load the corresponding package to each…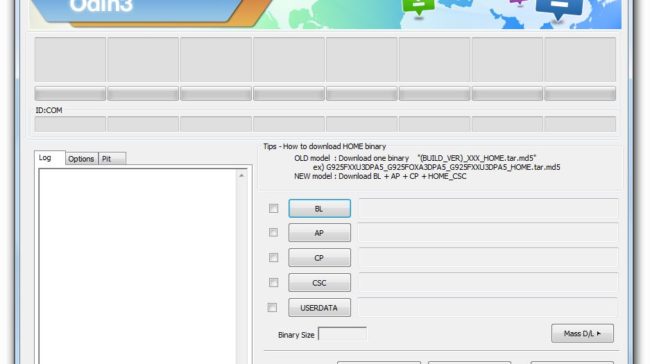 On this page Available Latest release Odin3 Flash tool, Odin latest version 3.12.10. You can find the Download Odin link below on this page. Download Odin tool for Flash All Samsung Android Devices. Odin3 is a Flash tool, This is the best android flash tool for you want to flash any Samsung Smartphone or any device. Odin latest version finds here. This page mainly provides all Odin tool for free to Download. You can Find Here all Samsung Odin3 for Download. The Odin3 shared on this page helps you to recover your device if you have software error, update error and dead issue….
Heimdall is a flash tool for use Samsung Galaxy S device. Also Heimdall tool is a cross-platform open-source tool suite used to flash ROMs onto Samsung Galaxy S devices. This software attempts to flash your Galaxy S device. Download Heimdall The latest release is available on this page. Download Heimdall flash tool also use Same protocol as Odin flash tool. Heimdall tested with a variety of phones flashing several different firmware versions resulting in a 100% success rate. Heimdall System Requirements USB communication in Heimdall is handled by the popular open-source USB library, libusb-1.0. Heimdall run on Linux, OS X and Windows (XP,…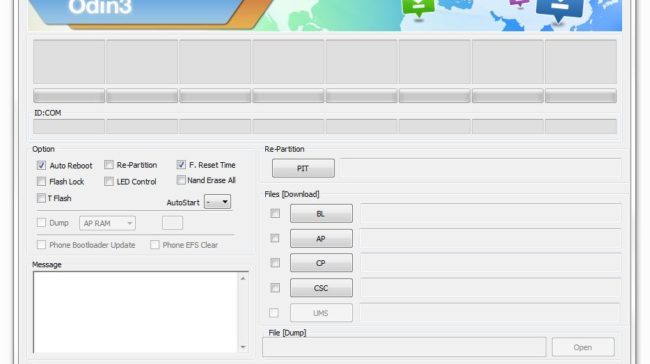 Odin 3.09.5 On this page, you will find the link to download Odin flash tool on your Computer. This is the latest version of Odin 3.09 released on 1 November 2017. The Odin 3.09.5 comes in a zip package, which contains Flash Tool, Driver and How-to Manual. You can use this powerful tool Odin Download (Wiki) for Flash or Root your device, Android Custom ROM, install Official Samsung Firmware, Official OTA Updates, kernels. It is also used as a way of unbricking an Android device. ODIN3 v3.09.5 works well with latest devices. You can find the Download link below. Odin 3.09…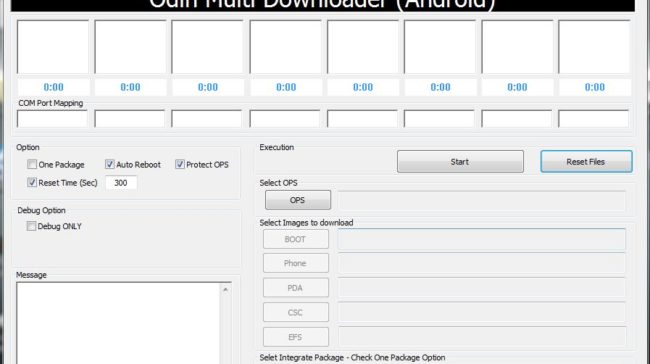 Odin Multi Downloader On this page, So you can find the official link to download on your Computer. Also, this Odin Multi Downloader file comes in a zip file type. Odin Multi Downloader is a software used to flash the firmware either stock ROM or custom ROM to Samsung phones that run Android OS. If you want Find Samsung Firmware for your device we recommend firmwareupdatefile.com for  Download Firmware. In addition, that firmware page mainly provides all other Stock Firmware (Custom ROMs) for free to Download. Furthermore, you can Find all Samsung Firmware File for Download. In addition, this Web Site mainly provides…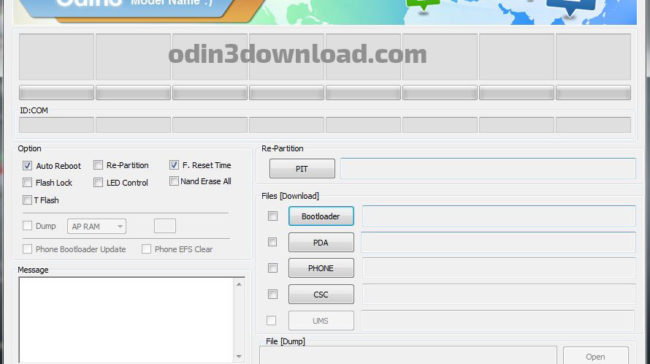 Odin 3.07 is ROM Flashing software/ tool for ALL Samsung smartphones (Wiki). This is used for windows OS (Windows 7/8/10…), The Odin 3.07 is generally most using Odin version for flash Samsung android devices. Samsung Odin Download 3.07 tool can install Official Samsung Firmware. So, Odin3 Download Latest version on this page. Also, read all the Details of Odin software and Odin download All versions here. Especially this software works only Windows Operation system based desktop or laptops. Odin cannot install other operating systems, If you are using any other desktop computer or laptop, Don't try to install. If you want this…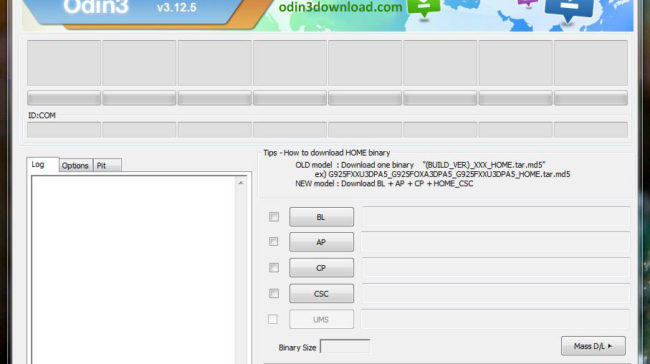 Odin Download new version 3.13.1 and 3.12.7,  here. Probably everyone knows about the Odin flash tool (wiki). Download Odin 3.12.5 for the Samsung Galaxy S6, S7, S8 Edge and including more new Samsung Android smartphone support. The best Android Samsung devices firmware flashing tool Latest Download right away. WARNING – ACTIVATE PIN will be asked for AFTER flashing!. Therefore Before flashing, ACTIVATE PIN in "Secure startup". Odin flash tool Screen Odin Download ready Latest Version odin3 v3.12.7.zip   Odin flash tool 3.12.5. Click the first button below or try one of the alternate our download page links. We are published Odin new release Odin 3.13.1 New  What is the Odin tool Windows GUI…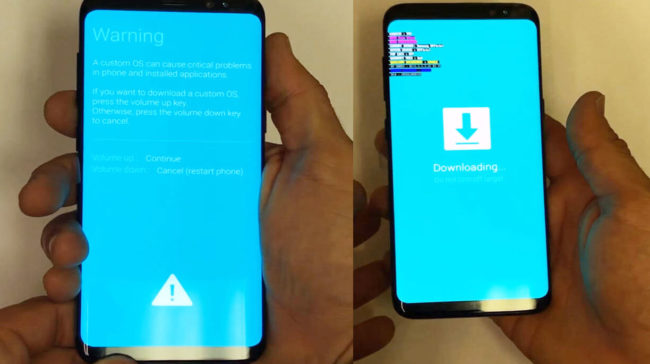 Download Odin 3 – The Best Flashing tool Here is the latest Odin Download tool Odin 3.11.2 and Odin v3.12.3. You can Odin download. Download Samsung Odin 3.10 version here.  The latest Popular Samsung ROM Flashing Tool for Android devices. Find the below Samsung download Odin3 All versions links. Watch out the video guide for how to use the Latest Version of Samsung Odin3 Download. You have Samsung Android Device and now you want to flash your ROM. You might have heard of this small tool name Odin tool. The Most popular Samsung ROM flashing tool is the Odin3. Easy to use and have too many…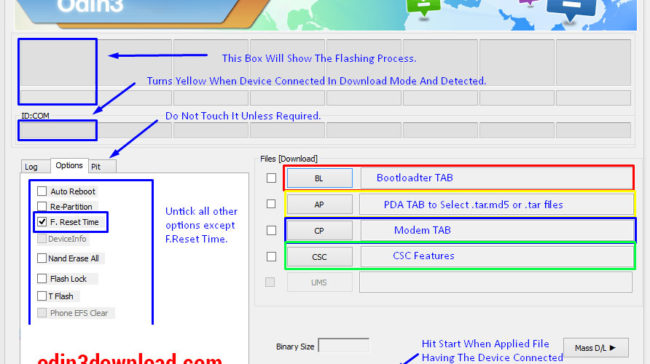 Watch This videos you can easy-to-follow to flash the Samsung Android phone, How to use download Odin 3. Most of Samsung android device needs various steps in order to flash, root etc, So find the CORRECT method prior to using Samsung Odin 3. You want to flow some basic steps in this process, therefore, watch the videos. WARNING – Before flashing, ACTIVATE PIN in "Secure startup". This will be asked for AFTER flashing! You can Get the Direct Odin Download link for Samsung Odin 3 – Odin Download Latest version Odin 3.12.3 Flashing firmware using Odin download tool Odin3 V3.09 Odin download links – Download…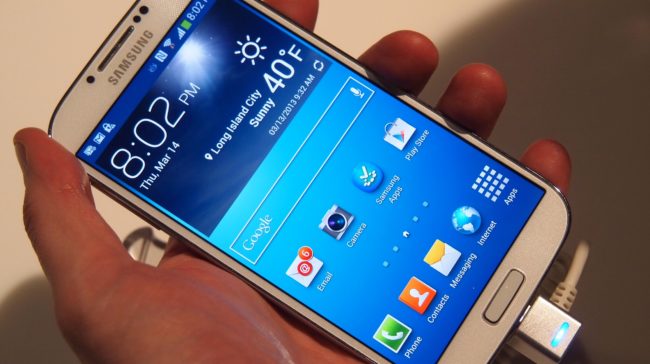 Download odin3 v3 10, Odin3 v3.10.5, Odin3  v3.10.6, Odin3 v3.10.7 – Odin3 Samsung ROM Flashing Tool Odin3 v3 10 is Any Other SAMSUNG Android Smartphone and tablets devices ROM flashing tool. Especially Odin3 v3-10 flashing tool is a most popular in the Samsung mobile phone industry. So, you can get best Odin Samsung tool from this page. Especially Odin Samsung tool lot of smartphone experts use presently. On this page have odin3 version 3.10, v3.10.5, v3.10.6, and v3.107.  Also, Watch out the video guide for how to use the Latest Version of Odin3 with Samsung. Odin3 Samsung Requirement Surely Odin3 to properly work is…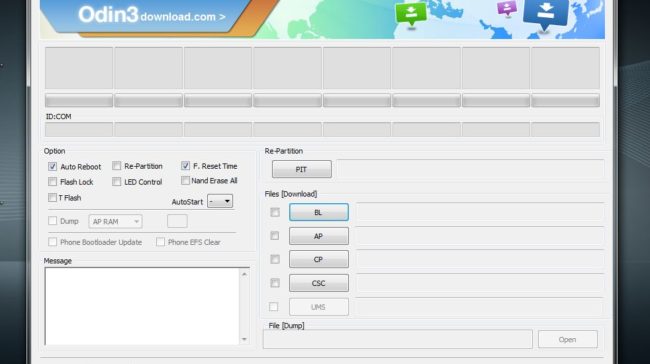 Odin 3.09 is a software/tool for Android Samsung devices firmware flashing software (Wiki). This is used for windows OS (Windows 7/8/10…), The Odin 3.09 is generally most using Odin version for flash Samsung android devices. Samsung Odin Download v3.09 tool can install Official Samsung Firmware. So, Odin3 Download Latest version on this page. Also, read all the Details of Odin software and Odin download All versions here. Especially this software works only Windows Operation system based desktop or laptops. Odin cannot install other operating systems, Same as Odin v3.09 If you are using any other desktop computer or laptop, Don't try to…
Odin Download - Samsung Odin3 Download Latest Version